Ownership Has its Benefits
Race Horse Ownership offer so much more than just the excitement!
As  a licensed  NY Owner you will get  a NYRA Owners Badge and your Family Members will get a Family Pass.
This will give you and your family the following privileges.
Free Clubhouse Admission & Parking to all NYRA Tracks, including Saratoga.
Box Seat Seating at Aqueduct & Belmont.
Access to the Owners Lounge on days your horse is running.
Barn access to see your horse and meet with  the Trainer.
Fee Admission & Parking to most other racetracks in the Country , most Racetracks reciprocate with NYRA.
Access to the Paddock when your horse is running. Please note that you can probably enter the Paddock with your NYRA Badge anytime, however, DO NOT enter the paddock during a Claiming Race that your Horse is not running in.  You can only enter the Paddock during a Claiming Race when your Horse is in the race.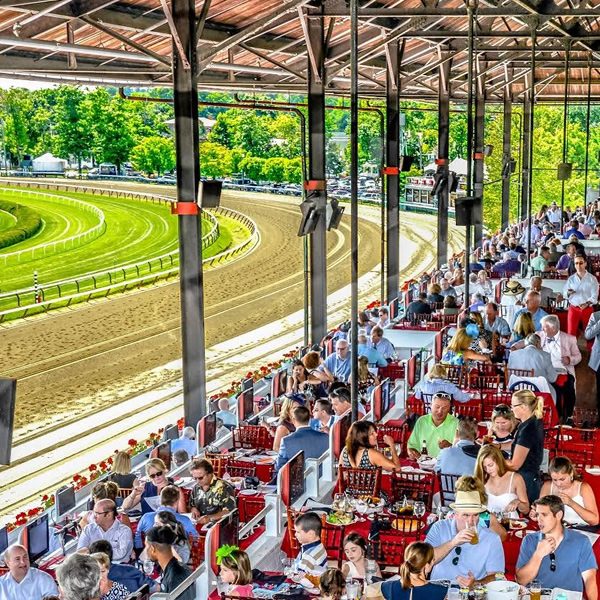 Ready to find out more?
Whether you are a first time buyer or experienced owner you really should consider In Front Racing Stables and our No Expense Claim Partnerships.